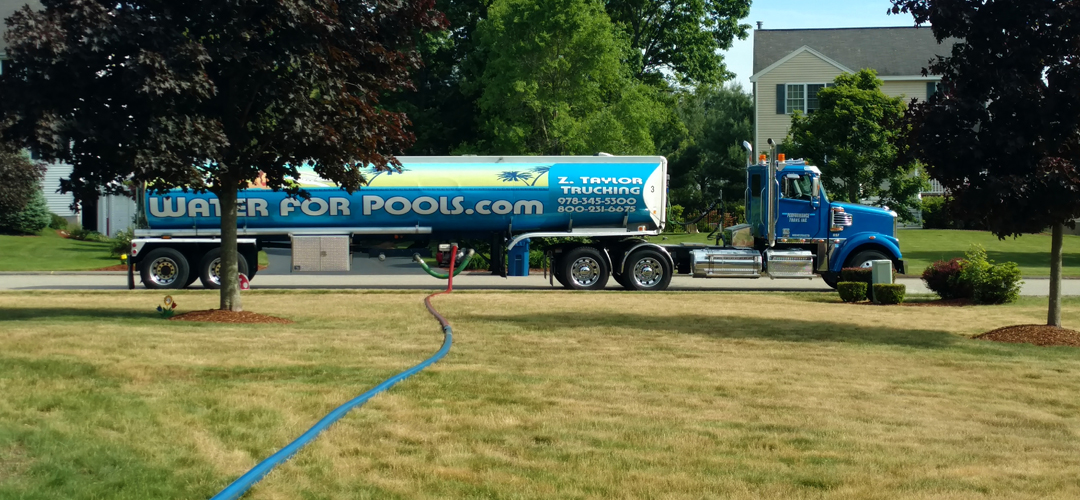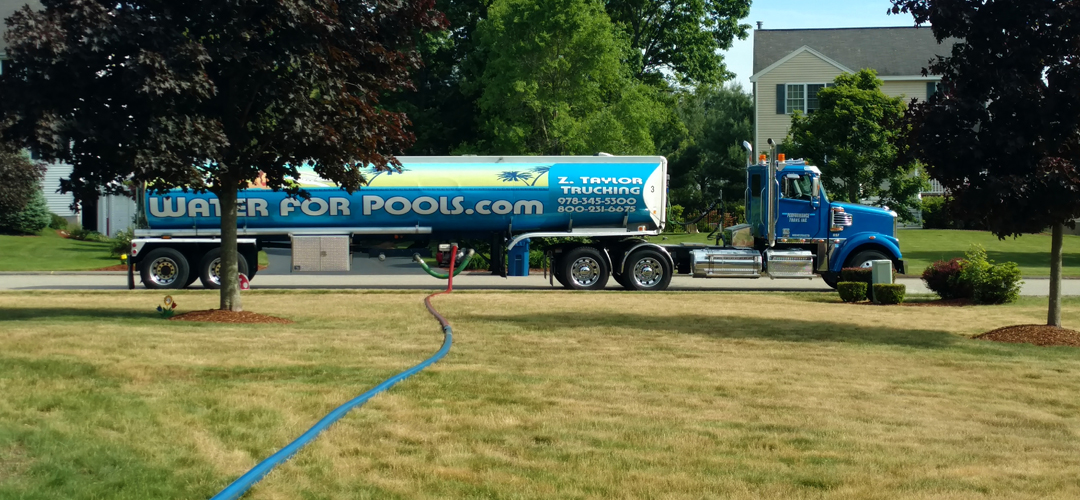 Efficient Water Logistics
Depend on Z Taylor Trucking for our expertise in water logistics. We are located in Fitchburg, Massachusetts, and provide water for pools, ponds, cisterns, and other areas in need of water.
At Z Taylor Trucking we provide a wide variety of services for all your outdoor water needs! These services include:
The initial filling of your pool

In-Ground
Above Ground
Commercial Pools
Residential Pools
Ponds
Unfortunately we cannot fill wells.
Cisterns
Tank Ballast
Ground Compaction
Fiberglass Pools
Top Offs
Swimspas
Not quite sure how many gallons you will need?
Not quite sure how many gallons you will need? To calculate your pools volume, you will need to know the following four numbers, based on this information it will give you an approximate amount of water needed:
Length
Width
Average Depth
Multiplier That Determines Gallons
Length X Width X Average Depth X The Multiplier = Gallons Needed
The Multiplier for a Rectangle, Square, or Free-Form Pool = 7.5
The Multiplier for a Round or Oval = 5.9
To find the average depth of your pool, measure the depth of the shallow end and the depth of the deep end.  Add the two depths together and divide by 2.